8 Keys to Building and Maintaining a Network of Business Mentors
---
Imagine joining a community network that gives you UNLIMITED access to world-renowned entrepreneurs. How would you go about it?
Building and maintaining a network of business mentors is essential to professional development for entrepreneurs and business owners. A network of business mentors can also be a valuable asset for any business owner. However, most entrepreneurs need more access to experienced mentors. This is often the case for business enthusiasts born into a non-entrepreneurial family or community or entrepreneurs building in societies.
That is where mentor-matching platforms like Prowpel come in. Prowpel connects business owners to world-class mentors for guidance, networking and collaboration opportunities.
We'll come back to that later in this article. For now, let's see some of the critical steps to building and maintaining a solid network of business mentors:
Identify your needs.
Before building your mentor network, you must identify your goals and needs. What do you hope to accomplish in your career? What challenges are you currently facing? What skills do you need to develop? By answering these questions, you can identify the types of mentors that can help you achieve your goals.
Reach out to Potential Mentors
Once you've identified the types of mentors you need, reach out to potential mentors. Look for individuals with experience and expertise in your field or areas of interest. You can contact them through email, LinkedIn, or mutual connections. In your initial outreach, be clear about why you're reaching out and what you hope to gain from the relationship. Be respectful of their time and make it easy for them to respond by suggesting a few possible meeting times.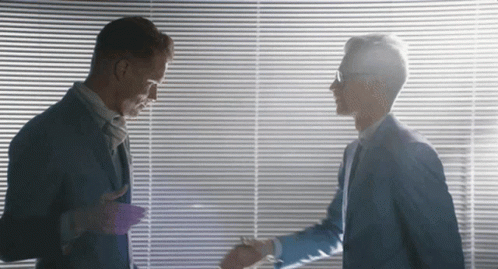 Build Relationships
Once you have connected with potential mentors, focus on creating solid relationships with them. This can involve regular check-ins, asking for advice, and keeping mentors updated on your progress.
Furthermore, you can attend events where they will speak, engage with them on Prowpel and ask for an informative interview. It is important to show appreciation for their time and expertise and to be open to feedback and constructive criticism.
One platform that allows you to kick off relationship building is our community, MyCEO Tribe. In this online community, business owners network, collaborate and learn from world-class experts through events. Communities like this directly expand your professional network and narrow down your search for quality mentors.
Make your Expectations Clear
When you start working with a mentor on Prowpel, your expectations must be clear. What do you hope to gain from the relationship? How often do you want to meet or communicate? What topics do you want to focus on? Setting clear expectations ensures that you and your mentor are on the same page and working towards the same goals.
Maintain Communication
Regular communication is critical to maintaining a solid network of business mentors. Schedule regular check-ins, provide updates on your progress, and stay in touch even when you don't need immediate help. Constantly communicating will help to build trust and maintain strong relationships over time.
Be Proactive
Stay in touch once you have established a mentorship relationship. Schedule regular check-ins and provide updates on your progress.
Be sure to reach out to your mentor.
Show Gratitude
It's important to show appreciation to your mentors for their time and advice. Thank them for their help, and keep them updated on how their advice has helped you. This will help to build a solid and lasting relationship.
Give Back
Finally, remember that mentoring is a two-way street. Be willing to offer your expertise and help others in your network once you gain valuable insights and advice from your mentors. Reverting can strengthen your relationships, solidify your understanding of the topics you are mentoring, and build a supportive online community of entrepreneurs and business owners on Prowpel.
---
Building and maintaining a network of business mentors on Prowpel is essential for professional growth and success. By identifying your goals and needs, reaching out to potential mentors, building relationships, being clear about your expectations, being open to feedback, being proactive, showing gratitude, and paying it forward, you can develop solid and lasting relationships with mentors to help you achieve your career goals.
If you're wondering just how important business mentors are to you as an entrepreneur, check out 8 ways they can help you grow your business.